Last Tuesday Vhalla Yarl, the main character of Air Awakens was featured in a "Top Ten Tuesday" post from Books and Ladders. A complete highlight of my week! Not just because of the fact that Vhalla – a character that previously existed only in my head – had come to life in someone else's world. But, because of the company she kept on that list! You can read Books and Ladders full list here, but I'll spoil the fact that she made it on a list alongside Tyrion Lannister and Hermione Granger! (Hermione is my total hero).
But "Top Ten Tuesdays" didn't originate from Books and Ladders. It actually is a weekly feature/meme created by The Broke and the Bookish because they love top 10 lists and want to share that with others.
So, inspired by Books and Ladders and The Broke and the Bookish I decided to get in on the fun! From The Broke and the Bookish's website they said that August 4th is: Ten Fairytale Retellings I've Read/Want To Read (or you could do fairytales I want to be retold or fairytales I love)
1) Uprooted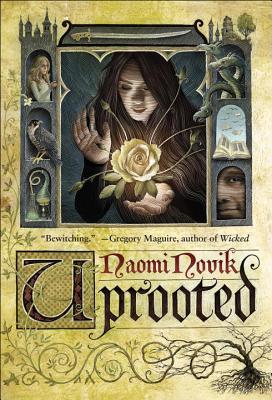 You can read my recent review of Uprooted here. This book isn't actually a retelling. (Wow, I got to number one and already ruined this list!) But I love it so much. It feels like a grown-up fairy tale and a lot of the elements in the book have been borrowed in brilliant ways from classic fairy tales.
(Look at that cover! It just looks like a fairy tale, doesn't it?!)
2) Cruel Beauty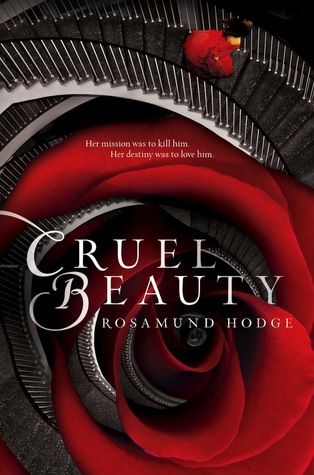 I was really intrigued by this book and it's on my TBR. It's a Beauty and the Beast retelling and the cover is gorgeous. I also love books about fate and destiny.
3) Throne of Glass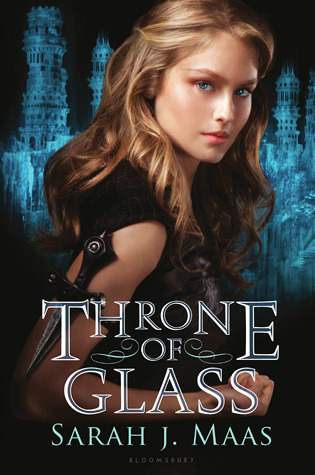 Here will be a real question, can I ever get through a list without putting Throne of Glass? I wouldn't bet on it. Now you may be thinking, "ELISE! Throne of Glass isn't a fairy tale retelling." Well, no, but I did read an interview with S. J. Maas once about the book where she talked about her inspiration coming from wondering, "What if Cinderella went to the ball but instead of there to dance with the prince she was there to kill him?" I thought that inspiration was so cool!
4) Ella Enchanted
I haven't read this one in forever, but I loved it when I did read it and it has to make the list. I love the twist of the "gift" of obedience in this story. Shoutout to my childhood reads here.
5) Of Beast and Beauty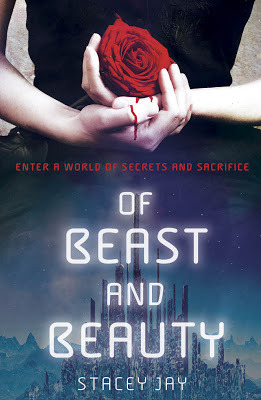 I came across this one recently and am curious about it. I'm not sure if it's officially going on my TBR, but the synopsis about warring factions of the "smooth skins" and the "beasts" made me curious. It seems like it could have some cliches we've seen before in dystopian-esque worlds. But it's flirting with my TBR and totally worth putting on this list.
6) Wicked
Here I am, stretching the intent of this list again. Has the Wizard of Oz reached "fairy tale" status yet? No? Maybe? Yes? Either way, I don't care! I love Wicked. This was one of those books that I read and it had such a huge impact on my life, how I read, and what I enjoy in books. At the least I feel like it's a great example of how a "retelling" or backstory can turn the world you thought you knew from the original source on its side.
Note, the musical is awesome, but if you haven't read the book do it! They're completely different.
7) Splintered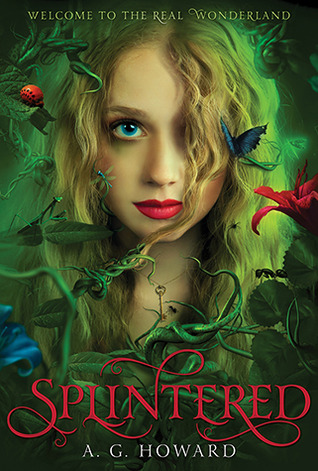 I saw the second book in this series, Unhinged, on my Instagram account and fell in love with the cover. When I found out it was Alice in Wonderland I threw it on my TBR so fast I got whiplash. I love the "darker retellings" of Wonderland and that's exactly what Splintered promises to be. Now, here's when I admit to hoping that the Mad Hatter is hot 😉
8) Princess of Thorns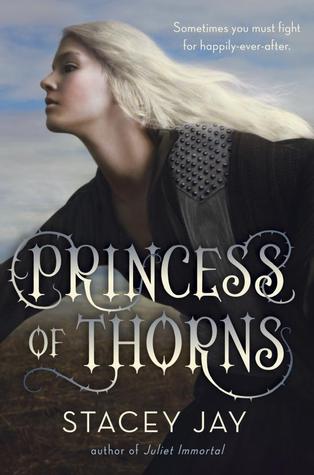 This book hooked me when it described itself as "Game of Thrones" meets the Grimm's fairy tales. Okay. Done. If it can deliver on that it's totally worth being put on my long – and growing – TBR list. Princess Aurora (classic name) is Sleeping Beauty's daughter and she can destroy the free will of any man she kisses. Hooked yet?
9) Cinder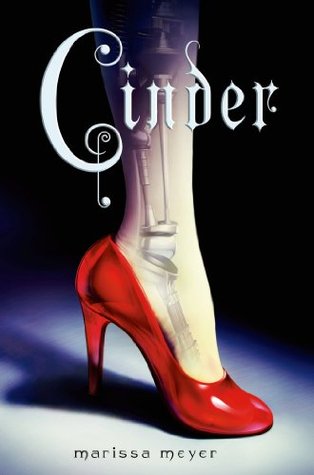 Can I make this list without putting the Lunar Chronicles on it? Definitely not! I'm not a huge sci-fi person but Cinder has me curious and I think it sounds like the author made some really cool choices on setting/world. Taking place in New Beijing, a deadly plague, a cyborg mechanic heroine? Now add her involvement with the prince bringing her into an intergalactic struggle? Nothing like the Cinderella I knew and something I definitely want to read.
Also, that red shoe on the cover? Slay, Cinder, slay.
10) Crimson Bound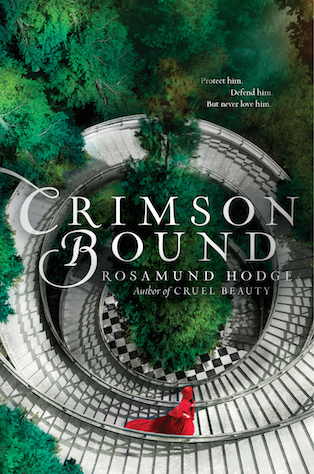 This one is another I'm curious about. I feel like Little Red Riding Hood doesn't get nearly enough love across the board and I'm interested in reading this because of that. If Cruel Beauty is good I'll move onto this one.
Bonus: Air Awakens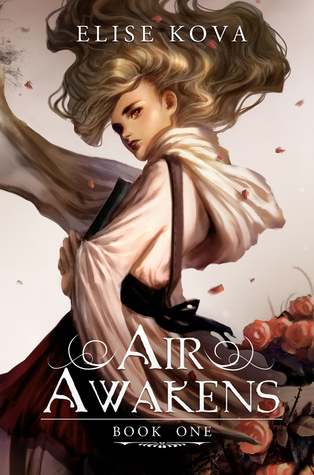 Couldn't get through this list without giving a nod to Air Awakens, but I didn't want to count it as part of the top 10 since that'd seem way too self-serving. But, one of my really good author friends, Michelle Madow (check out her books), described Air Awakens as "Phantom of the Opera meets Cinderella" and I love that description. In Air Awakens our heroine, Vhalla, is swept off her feet by a prince and ends up transformed for a magical night at a ball. But, it's far from picture perfect, and the night doesn't go even close to as planned.
So those are my ten? I know I'm missing a bunch! What fairy tale retellings do you love?